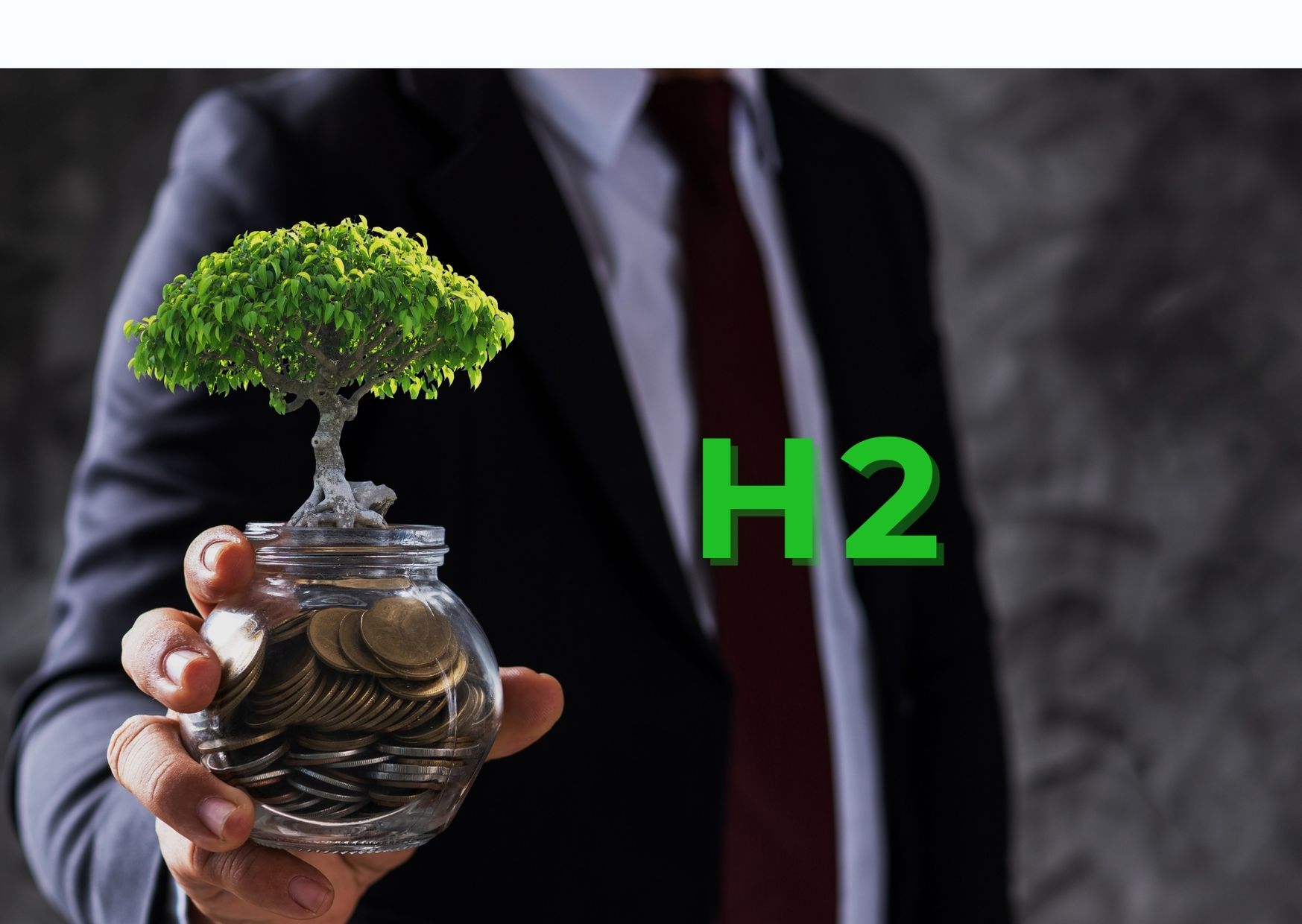 Hydrogen: experiences of high pressure testing
Thanks to the knowledge our technicians acquired in high pressure testing systems, Interfluid has been able to supply a Hydrogen (H2) compression system capable of guaranteeing a capacity of between 8 and 12 Nmc/h at a pressure of 1000 bar.
Nowadays the debate on sustainable development and the opportunities offered by hydrogen in the energy transition that leads to reach zero emissions by 2050 is increasingly on the agenda. There are many questions that scholars and companies still ask themselves, but it is certain that working with hydrogen at high pressure involves risks that must necessarily be calculated. Having suitable testing systems to test components that have to work in extreme conditions will be increasingly important for those who want to approach the world of hydrogen.

In this article we recount the experience of Interfluid which designed a compression system for Hydrogen (H2) that could guarantee a flow rate between 8 and 12 Nmc/h at a pressure of 1000 bar.
The application required a guaranteed flow rate both with a source of hydrogen from a cylinder, min 50 bar, and with a source from a hydrogen generator, with a maximum pressure of 13 bar.
Thanks to a theoretical simulation, it was possible to verify the possibility of guaranteeing a flow rate up to 50% higher with the use of 3 gas boosters in series, with no need of heavy-duty machines.
Given the increase in gas pressure during the compression phase, it was then necessary to understand how to keep the corresponding temperature increase under control, especially in the case of using electrolysis gas. In this case, the final pressure required is approximately 77 times the inlet pressure (13 bar).
Composition of the testing unit with hydrogen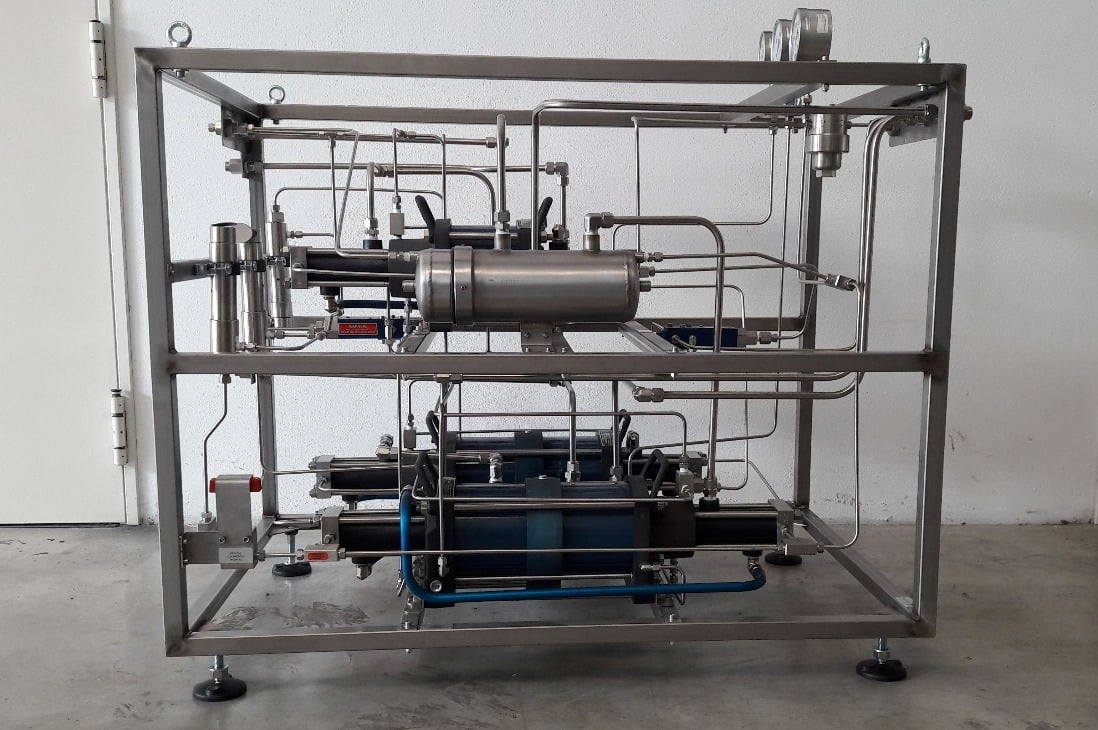 The problem was solved thanks to 4.0 technology, the use of an industrial PC and proportional regulators to control the compression system that made it possible to make the three compression stages independent. In addition, the use of pressure and temperature measurement instruments and intercooler systems mounted downstream of each booster have contributed to the smooth containment of the gas temperature.
Considering the impossibility of performing safety checks with electronic components, the shutdown of the compression system upon reaching the design pressure (1000 bar) was guaranteed by a series of mechanical pilot valves, even in the event of a lack of hydrogen to be compressed.
A certified maximum pressure valve has also been mounted downstream of each gas booster to avoid overpressure between the compression stages. The whole system, including mechanical and electronic components, is Atex and "H2 use" certified.
Thanks to the variety of experiences in the supply of customized high pressure testing equipment Interfluid acquired over the years, we developed a deep know how of the needs of companies that can now also support you in the development of high pressure systems for tests with hydrogen.